Ocean Youth Trust South announce new Staff Skipper for sail training vessel Prolific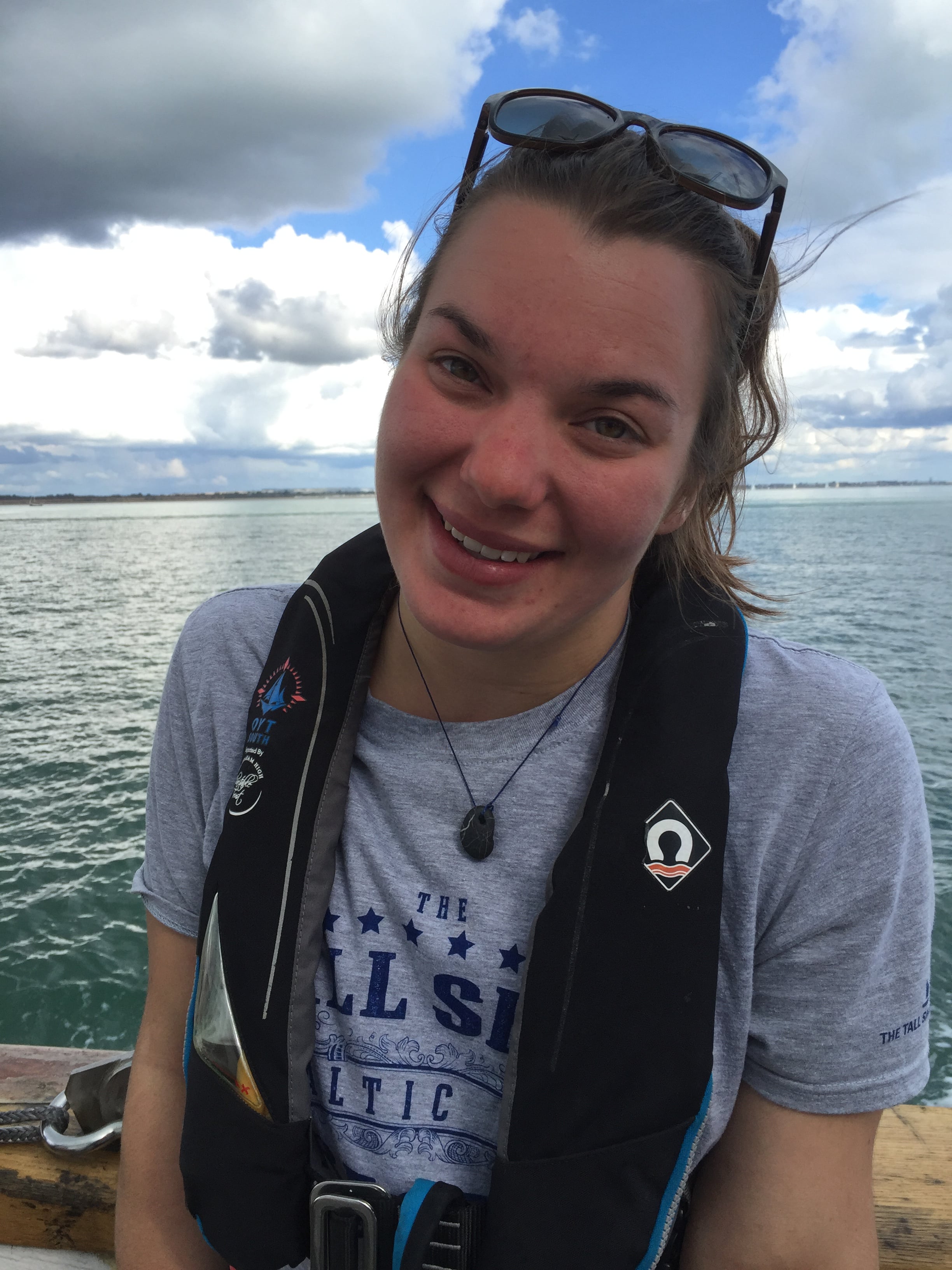 Ocean Youth Trust South (www.oytsouth.org/charity.asp) is delighted to announce that Peta Koczy has been appointed as the new Staff Skipper for the sail training vessel Prolific. She will take over in November when Andy Viney leaves after five years with the charity.
Peta is aged 23 and has been working in sail training for six years, initially as a cadet before working her way up to second mate and then first mate with Ocean Youth Trust Scotland. She joined Ocean Youth Trust South in November 2016 as Sailing Support Officer, to help bring Prolific into service for her first season with the charity, and to support OYT South's volunteers as they got to grips with sailing a very different boat and looking after young people on board.
Prolific is a stunning vessel with real beauty and genuine character. She was built in 2005, as a tribute to the herring-fishing vessels in operation along the Norwegian coast during the 19th century. The ship is a hybrid of historic design and modern-day construction, measuring 30 metres overall and weighing 110 tonnes.
Ocean Youth Trust South is a charity that uses adventure under sail as a personal development opportunity for young people aged 12-25, the majority disadvantaged or vulnerable in some way.
OYT South's Chief Executive Mark Todd said: "Having been a Staff Skipper myself for nine years from 2000-2009, I know exactly how demanding this role can be, taking responsibility for the safety of a large commercial sailing vessel and all on board – managing and training a large team of volunteers, working with clients such as schools and other charities, and at the same time carrying out youth work to the highest possible standard, to ensure that our young crew members have an experience that is always
memorable and often life-changing. Peta Koczy is one of the brightest young talents in the sail training industry and we are delighted that she will be OYT South's next Staff Skipper. She is already very popular with our clients and volunteers and I know that everyone involved with the charity will want to give Peta all possible support in her new role."
Peta Koczy said: "I am very excited to be taking over as Prolific's next staff skipper. I'll be very proud to skipper such a beautiful vessel – she is a fantastic boat for working with young people, and I truly believe that sail training is a brilliant way of helping disadvantaged and vulnerable individuals as well as offering an amazing experience to young people from all backgrounds. Having worked on board Prolific since last November, I know just how much difference our voyages can make. I feel very privileged to have been appointed as Prolific's next staff skipper and to join a long line of skippers stretching back to 1960, when the charity was founded. I'm looking forward to working with everyone involved with OYT South to ensure that the next generation of young people can enjoy fantastic voyages over the coming seasons."
ENDS
For more information, contact Caroline White:
07986 354697